is ・・・
our own created phrase to express our commitment to provide desired products, technologies, and services to perfectly fit to the needs of our customers!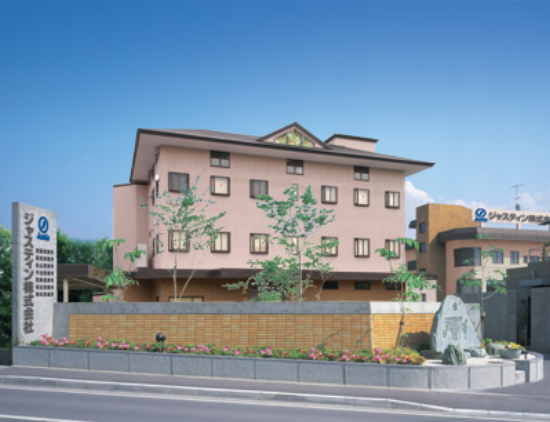 Our mission is to solve problems quickly.
Leakage due to damage to the packing/gaskets is as like bleeding if human body. That's why we have structured our organization to visit customers right away and quickly solve any problems for them. Emergency orders made by 17:00 are processed and shipped in that day.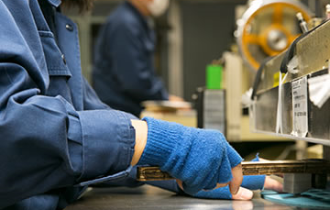 Our mission is to find new solutions for our customers.
Manufacturing site requires continuous improvement. It may not be able to solve the today's problems with yesterday's methods. We find new solutions for our customers together with our customers.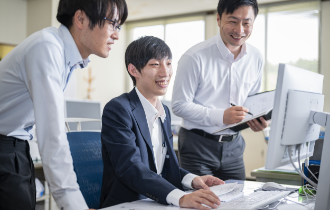 Quality Policy
(1) Build the highest trust by creating the highest quality.
(2) Each one of us creates quality and is responsible for quality.
(3) Establishing Quality Management System is establishing business
foundation. We continuously strive to improve quality with
collaboration and cooperation of all departments.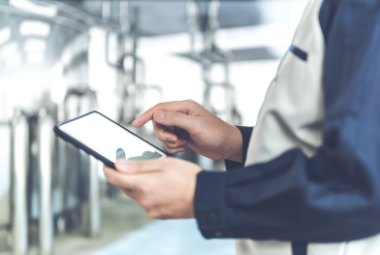 Environmental Philosophy
We, Justin Co., Ltd., have been providing customers in Shikoku area with a so-called "seal" service that prevents gas and liquid from leaking through manufacturing and distributing packing and gaskets.
We recognize that our services play an important role in protecting the global environment and all of us to propel everyday business towards the common goals to "reduce the environmental burden" and "conserve the global environment".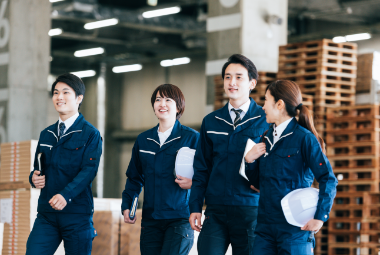 Environmental Policy
(1) Establish and maintain the Environmental Management System
We shall continuously improve our Environmental Management System to prevent pollution and to conserve the environment by precisely assessing environmental impact of our business activities.
(2) Comply with the laws and regulations and fulfil social responsibility
We shall comply with the related regulations and requirements we agree with and shall fulfill our corporate social responsibility.
(3) Disclose the environmental information
We shall disclose our environmental policy to the public.
(4) Set environmental goals and objectives and make continuous efforts
We shall set environmental goals and objectives regarding environmental aspects of our business activities and aim to achieve the followings:

・Promote energy saving and resource conservation
・Promote green purchasing and green procurement
・Reduce industry waste

(5) Ensure all employees and all stakeholders to understand the environmental policy and Environmental Management System well.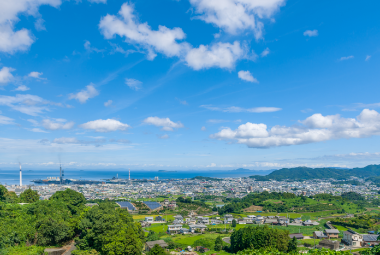 Company Profile
Company Name

Justin Co., Ltd.

Established

March 11, 1960

CEO

Mr. Shuji Oida, President

Address

3125-3 Kawanoe-cho, Shikokuchuo-shi, Ehime 799-0101 JAPAN
TEL 0896-58-4455/FAX 0896-58-7867

Capital

JPY 80 million

Offices

Kan-onji, Osaka

Sales Offices

Tokushima, Kochi, Matsuyama, Imabari, Saijo, Sakaide, Takamatsu, Mihara, Gifu, Tokyo, Kitakyushu

Number of Employees

100

Business

Design, Manufacture, Construction and Sale of Industrial Products
Company History
March 1960

Established as Murakami Kogyo Co., Ltd.
at 1559 Kawanoe-cho,Shikokuchuo-shi, Ehime
Founder: Mr. Hideo Murakami

November 1962

Kochi Sales Office Opened

October 1969

Sakaide Sales Office Opened

December 1974

Headquarters/factory moved to the current address

August 1976

Imabari Sales Office Opened

October 1983

Mr. Noboru Suzuki appointed President

December 1995

Saijo Sales Office Opened

November 1997

Tokushima Sales Office Opened

March 2000

Takamatsu Sales Office Opened

April 2000

ISO9001 Certified

September 2004

ISO14001 Certified

January 2005

Company name changed to Justin Co., Ltd.

April 2005

Matsuyama Sales Office Opened

November 2005

Mihara Sales Office Opened

November 2007

Kan-onji Factory Opened

October 2009

JustinJust Co., Ltd. established

October 2009

Juscut Co., Ltd. joined Justin Group

July 2012

Justin HAW Trading (Shanghai) Co., Ltd. established

January 2013

Mr. Shuji Oida appointed Pesident

March 2015

"300 remarkable small and medium-sized companies" recognized

July 2015

Osaka Office opened

August 2015

Gifu Sales Office opened

July 2016

Adjust Co., Ltd. joined Justin Group

December 2016

Tokyo Sales Office opened

January 2017

Alive Co., Ltd. joined Justin Group

June 2021

Kitakyushu Sales Office opened
Justin Co., Ltd.
3125-3 Kawanoe-cho, Shikokuchuo-shi, Ehime. 799-0101
TEL : 0896-58-4455
FAX : 0896-58-7867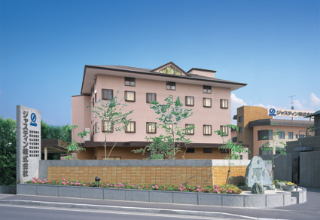 Group Companies

Business

Manufacture, Process and Delivery of Industrial Products

Location

4-3-27 Imazukita, Tsurumi-ku, Osaka-shi, Osaka 538-0041

Phone/Fax

TEL 06-6167-7807/FAX 06-6167-7809

Business

Design and manufacture of FA equipment

Location

568-10 Kitanomachi, Hachioji-shi, Tokyo 192-0906

Phone/Fax

TEL 042-649-5004/FAX 042-649-5011

Business

Manufacture and sale of industrial plastic products

Location

399-8 Shijikai, Higashi-ku, Okayama City, Okayama Prefecture 703-8216

Phone/Fax

TEL 086-279-2580/FAX 086-279-5257

Business

Manufacture and sale of fluoropolymer products, sales of processed metal products

Location

5-14-1 Hattori Nishimachi, Toyonaka-shi, Osaka 561-0858

Phone/Fax

TEL 06-6862-0782/FAX 06-6862-1882

Business

Sale of industrial products and control systems

Location

Room 1005, No. 555, Zhongshan West Road, Changning District, Shanghai (200051)

Phone/Fax

TEL 021-5240-6812/FAX 021-5240-6813